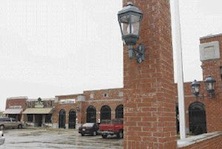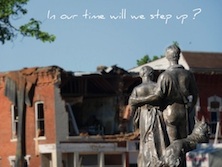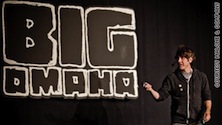 A Resource of Elmwood's People
This will be a series of specific proposals. The proposals would be more relevant if there was an information flow that went back and forth or was an exchange, a dialog, but communication may be starting, so I won't dwell of that topic.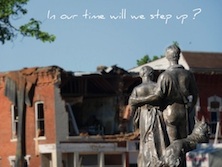 First steps: I will talk about the web site presence of Elmwood. It has this site, the facebook group I started in conjunction with the project I called A Better Elmwood. I do twitter updates. I started this effort in April of 2009, before the June 2009 storm or the June 2010 tornado. Elmwood has a few facebook groups, some of our businesses have web sites, the school has a web site, and the City of Elmwood is paying to have a site developed. I started the process of getting them and an official government .gov address five or six years ago at their request, but the City did not follow through at that time. In April 2009 I approached our local paper Home Shopper Publishing to participate as a partner to give them a web presence along with promoting Elmwood, but they did not choose to participate. I have been criticized for trying to undermine the local paper, this is not true. I have tried promote everyone, but many failed to see a need for the web effort.
I am not trying to profit from my efforts for Elmwood. I have put hours into promoting Elmwood without any compensation. I have tried to avoid asking for money because I am not good at it. The ECF through the Outreach Committee started helping structure elmwoodil.org last spring. Our goal is to hire Elmwood students to help develop the web site. We want to place more stories of Elmwood on the site, people's experiences from both current residents and past as written stories, photos, and video interviews. We want to promote Elmwood's businesses and be the web hub for Elmwood. The site got huge traffic because of the tornado and is the clearing house for web info on Elmwood. We intend to fund the efforts from sponsorships paid for by Elmwood enterprises for the placement of web ads. This effort will help local students develop web skills, improve their resumes, make a little money, all while promoting Elmwood. We hope by working with the Association of Commerce, Elmwood Schools, the Elmwood Historical Society, and others in Elmwood to make this Elmwood's global welcome center.
Why aren't we working with the City? The City of Elmwood doesn't seem to be interested in our efforts. If they had taken even a smaller amount of money to participate with our effort, we could have reached out for any needed technical skill and united our efforts. I have found surprising skills and abilities within the the young people of Elmwood, by encouraging and supporting them in collaboration with the school all the needed resources may have been found right here.

Many communities have a city government site geared toward city business and a tourism or chamber of commerce type site to promote their communities and businesses. I think we can compatibly work together, but there must be some dialog and coordination. Everyone can help by sending emails to elmwoodil.org of events, announcements, and interesting photos to post on the web site.
I am not going to spend any more time talking about the need for a web presence, an outreach to a global network, and improved access to community information. It is so obvious to all who are the ones the recovery effort wants to reach, they find the discussion redundant. To those who still don't see the need for the web presence, well we do.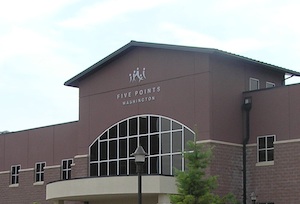 Remember the Lesson from Washington
A Unified Approach
Study Other Recovered Communities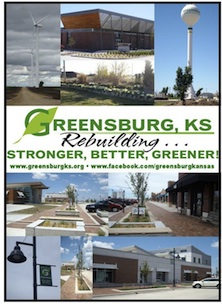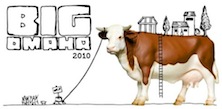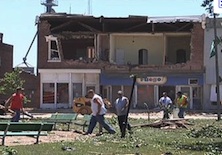 Yes, I miss it, but I am not looking back
I want to be a part of creating the best era in the economy of Elmwood. ever
So, I encourage you to participate in this second stage project. Elmwood needs your ideas, knowledge, and efforts. We need to put enough energy into this second stage project to give it the thrust necessary to put Elmwood in a stable orbit for the 21st century. Please join in this movement. Email me or discuss it on Face book.
Steve@elmwoodil.org

Family Trip Suggestions
I will start with the community center. Our Community Center isn't everything a community needs. A facility can be a real drawing card for a community. We need to reach out to business firms who will relocate here and what we have to offer in a fitness center will weigh in those decisions. I would suggest we need to approach this issue cooperatively. The school never has found a perfect solution for the weight room. If the school were part of the community's fitness center; it could free up needed space for the school. It could allow teachers to get paid for monitoring the fitness center as a supplemental income. Training times could be more flexible for the students. Also physical therapy and rehabilitating routines are a big part of modern medicine. Some one has to torture all those knee replacement patients. It would seem that a new fitness facility could provide space for a clinic performing such therapies. Maybe a partner from a health organization would be a possibility. I know there is space south of the current building. The Monmouth College gymnasium was about as old as our building before the new impressive fitness center was built around it. If we all sit down together and reach out to our global network the possibility for a fitness center in Elmwood may surprise everyone.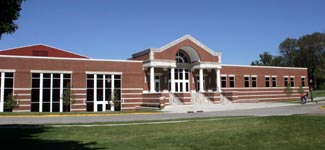 A facility that allowed for weight training, aerobic exercise classes, an indoor track, with rehabilitation facilities might be possible. It will take putting all our heads together to find out. If people could rehab in town, take fitness classes, and keep families having fun and staying fit together without leaving Elmwood, that would help Elmwood be a magnet community. A great goal even those from the surrounding area would participate in it. I won't contribute to the project as a poster child, maybe as an example of a critical need for fitness. projects bigger than Elmwood can still trigger practical ideas.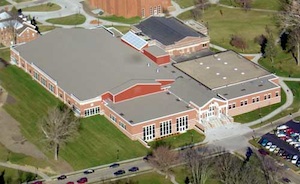 Huff Athletic Center Monmouth College built around existing gym
A Business Development Strategy
to Revitalize the Downtown Business District