Elmwood Community Center has a New Web Site
Thanks to the efforts of Jeff Lampe the new web site will greatly add to communication and information.
Change Coming: maybe not as soon as Illinois weather
I have created a new web site Forgottonia.org which appeared in place of Elmwoodil.org, yesterday. This was result of my own incompetence, but is corrected, now that I was forced to follow instructions more carefully. I want to make elmwoodil.org the ideal guide to visiting Elmwood. Forgottonia will be the new home for the Illinois Observer, Shiire Tales and other reflections of those who live in and love Western Illinois. Some of us love it more than others, but Forgottonia.org will gladly feature all Forgottonians, even the ones less enchanted with living there. January 10, 2013
Forgottonia Web Site new home for Shire Steve and others
Click to Travel to a Wonderful Land
This Week
Very Thankful to live in Illinois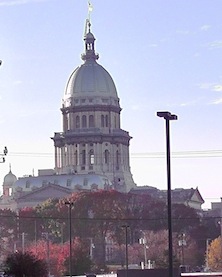 Even with our state's immense fiscal challenges, I would live in no other state. I am thankful and have a gnat's eyefull of hope that we will responsibly move forward. It is time to stop our well rehearsed unconscious reactions to legislative decisions. Whether a state employee, resident, student, school or government official we all have much at stake. We must recognize that we have all let our pension problems go unaddressed whether Democrat or Republican, elected official or citizen we have collectively ignored solution. On this Thanksgiving I am grateful, concerned, but grateful. Become informed, support compromise, communicate your support of those actually trying to accomplish a positive outcome.
Elmwood Schools Part of Measurement Discussion
Elmwood schools featured in PJ Star Article on school testing versus achievement. I find the article unclear in its reporting, the statements about school ranking seemed contradictory. It is an important discussion throughout education, how do you do a good job, how do you measure it. Still many good things about Elmwood schools were written about in the article.

-----------
E/B Boys Cross Country won second place at today's state meet.
Feature on E/B Runner Trent Parrish
CentralillinoisProud.com -- Andrea Sutter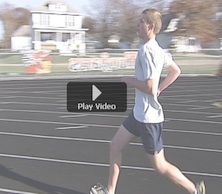 Elmwood Senior Continues To Beat The Odds, Inspire Others
E/B Cross Country teams are going to state, Boys team won 1st in the sectional, Girls team qualified for the state meet with a 4th place finish. IHSA Results PJ Star Article
Early Voting Comes to Elmwood on Wednesday on October 31st at the Elmwood UMC details below
E/B Trojans travel to Winnebago for playoffs round two on Saturday.
Sunday the Joplin Mission Trip Presentation at Elmwood Presbyterian Church at 12 PM
Everyone welcome to this community event
See Community Mission Trip to Joplin --- Hard Work and Great Rewards
-
Click to Elmwood/Brimfield Trojans Football 2012
---------
Author -- Lynn Young
coming to Morrison & Mary Wiley Library
The Completed Works and Unfulfilled Plans of Sculptor Lorado Taft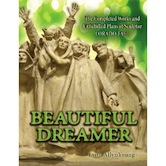 November 8th at 6 PM
"Midwest sculptor Lorado Taft made a name for himself in the late 1800s and early 1900s as a talented artist and influential lecturer and author. Yet he struggled to produce classically inspired works during a time when a new, modern style was emerging. Scholarly works have investigated his early years and the impact his art had on the Midwest and beyond, but no one has stepped forward to present a simple-to-read, comprehensive biography -- until now. Lynn Allyn Young has traveled around the country, hunting down Taft's many works and documenting their locations and their condition. She presents in this 136-page paperback book a wide variety of present-day color photographs, interesting vintage images, and excerpts from numerous publications. If you don't know who Lorado Taft was, enjoy the read! If you thought you knew about Taft, read again!" Amazon.com Book Description
-------
Annual Firemen's Dance
Saturday Night at 7 PM
At Maple Lane Country Club -- New Imposters band
Donations to Elmwood Fire Department
PO Box 763 Elmwood IL 61529
-----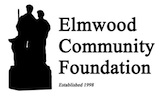 Elmwood Community Foundation Dinner
E/B Trojan Sports this Week End
IHSA Boys and IHSA Girls Cross Country starts at 10:30 AM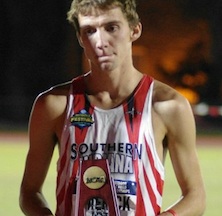 Final Football Game -- Bushnell-PC/Avon Spartans -- at Bushnell at 7 PM
Dedication Service for First Presbyterian Church of Elmwood
Sunday October 21, 2012 at 3 PM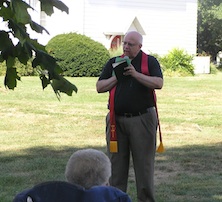 Where once was a space, now there is a new church. Everyone welcome to come celebrate this new building this Sunday.
----
Early and Absentee Voting in Peoria County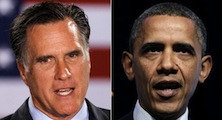 Make it easy on yourself, vote early or request an absentee ballot. You may request an absentee ballot from the Peoria County Clerk currently, call 309 672-6059. You can go to any early voting site in Peoria County, if you are a registered voter in Peoria County. Election Day is Tuesday November 6, 2012. Polls will open at 6 AM and close at 7 PM. If you travel frequently like my wife, this may be a day you will be gone. You may wish to miss the lines and relax at home on November 6th. No matter what your reason if you're ready to decide get voting out of way. It will make it an easier election day for the poll workers, as well. No one likes long lines. Early voting starts October 22nd in Chillicothe here is the pdf of scheduled early voting locations and the times. Peoria County Early Voting Schedule Early voting in Elmwood will be Wednesday, October 31st at the Elmwood United Methodist Church from 8 AM to 6 PM. You can request an absentee ballot for any reason, maybe you do not like the electronic voting devices. You can go to any voting location, to early vote, so don't be left out. Also ask yourself, when did you last vote? Have you moved? Make sure your registration is in order, even if you just moved across the street last May, you need the County Clerk to update your registration. If you aren't registered do so at any public library in Peoria County or the Courthouse, October 9th is the last day for registration in this general election. Questions Peoria County Clerk Election Services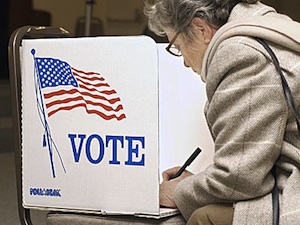 ---------
Final Week End of Spoon River Drive
Elmwood Community Foundation Dinner
Elmwood's Joplin Mission a feature article in the Peoria Journal Star
Elmwood mission group lends hand in rebuilding Joplin
Group sought to give back after experiencing own tornado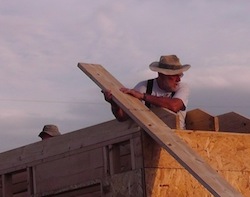 See Community Mission Trip to Joplin --- Hard Work and Great Rewards
Farmington Farmers undefeated at 5 & 0 E/B Trojans undefeated at 5 & 0
Prairieland Face Off ready to Kick Off in Elmwood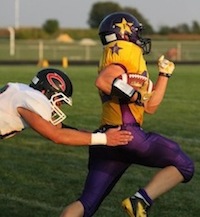 Friday night at Elmwood a big game between the Farmington Farmers and the Elmwood/Brimfield Trojans, both teams are undefeated heading into the second half of the season. This game will likely decide the Praireland Blue Division champion, each team will have only one Blue Division game remaining to play. Farmington has kept winning while playing through some games at less than full strength. The Farmers have been rolling lately with a big win against a tough Havana team in Havana last week. It feels like football weather, so come out and enjoy the season. Game will begin at 7 PM in Elmwood at Whitney Field on September 28th.
Click to Elmwood/Brimfield Trojans start 2012
Elmwood Undertakes a Community Development Project
The Elmwood Community is attempting to develop a plan for community development. The project is being coordinated and organized by the University of Illinois Extension. Kathleen Brown heads the the U of I Extension region including Peoria, Fulton, Mason, and Tazewell Counties. Ashley Walls is the leading this project, she is a student and working as an intern for this project. Click Link to Read About an Ongoing Project
Creative Story with Lincoln and Illinois Intertwined
September 17th America's Bloodiest Day
One hundred and fifty years ago a high casualty battle was fought at Sharpsburg, Maryland. The battle fought across Antietam Creek caused the Army of Northern Virginia to retreat back across the Potomac. Lincoln issued the Proclamation of Emancipation because this strategic draw was sufficient to be viewed as a Union victory. A great battlefield for a family to visit. Erik, Alex, and I really enjoyed our visit.
Click Link to Read About a Visit
Black Out Night
The E/B Trojan football program started a Black Out Night Event several years ago, a fundraiser for Easter Seals. It has spread to other schools and raised awareness and a lot of money in the cause of helping others. A great event every year in Elmwood and Brimfield schools. Tonight's game is against the Rushville-Industry Rockets.
Click to Elmwood/Brimfield Trojans

Ashley Bean Headlines
the Elmwood Fall Festival 2012 on Opening Night
_______
E/B 56 -- Abingdon 20 in Home Opener
E/B Trojan Season Opens at Peoria Heights on Friday August 24th
Elmwood/Brimfield 46 -- Peoria Heights 14
Also introducing new web news format. The topic per page will keep news threads together. The Elmwood/Brimfield page will become a collection of the Trojan season. Hope it will be a good one for our two schools. A season with a lot of hope and promise, but many key players from 2011 will have to be replaced. My closing line from 2006 about son's season opener remains true "Football will always remain our special connection whatever this season brings, but on Aug. 25 24 at 7 all dreams will be possible." Good Luck Trojans
Click to Elmwood/Brimfield Trojans start 2012
-----------
See Community Mission Trip to Joplin --- Hard Work and Great Rewards
------------
Stewart McKechnie a Celebration of Life in Music
-----------
Tom Morse in Sherrif Andy's Desk
__________
Brimfield Old Settler Days and Maquon Homecoming
This is the week end for both of these local celebrations, Harvest Home at Yates City will be the following week. Also Farmington's Italian Fest is coming up. Will the great tomato hunt be on again this year? Information in the Shopper.
------
USDA Blog Topic -- Drought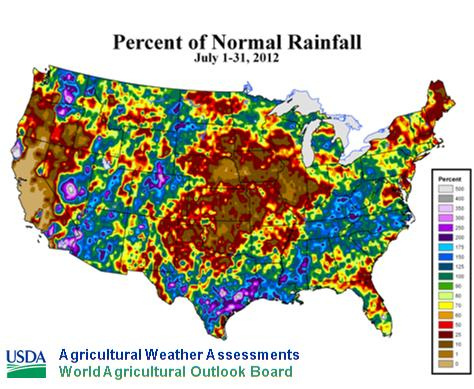 This map illustrates the lack of rainfall in July. If your are a farmer, you may not think a graph and map are needed.
USDA Blog "USDA analysis of the latest U.S. Drought Monitor shows that the overall percentage of U.S. corn and soybeans in drought stabilized during the week ending July 31. In fact, U.S. corn in drought dropped slightly from 89 to 88%. Soybeans in drought also fell a point, from 88 to 87%. However, the percentage of corn in the two worst drought categories (D3 to D4, or extreme to exceptional drought), climbed from 37 to 40%."
News Updates August to November 2010
June 5th, 2010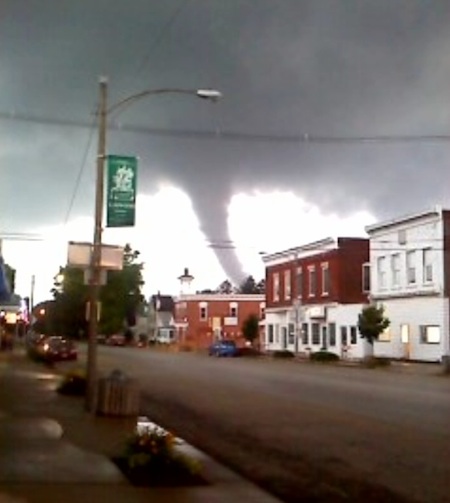 -------------