Elmwood Community Joplin MO Mission Trip
Come Share in the Joplin Experience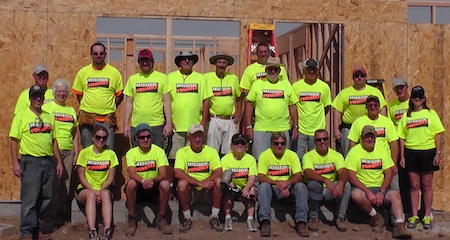 Everyone Invited on Sunday Nov. 4th
At the Elmwood Presbyterian Church at Noon
Enjoy a Presentation - Meet the Team
Get Onboard for a Future Project
Lunch
-----------
Elmwood's Joplin Mission a feature article in the Peoria Journal Star
Elmwood mission group lends hand in rebuilding Joplin
Group sought to give back after experiencing own tornado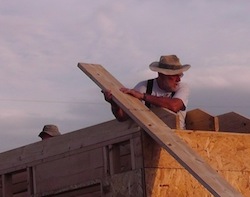 Every day the temperatures went over a 100, highs of 106 or 108. We left for the job site at 5:30 each day. We accomplished many projects, lack of good coordination with on ground Joplin groups prevented us from accomplishing more. Storms came through the area on Thursday night, Neosho got nearly an inch of desperately needed rain. Joplin may not consider themselves lucky, but fortunately for us, the rain in Joplin was only enough cut down the dust. We found the best conditions of any day: less dust, cooler temps, simply ideal to finish our part of the project. As we started a thunderstorm still threatened, with lightening shots occurring, but the intense storm cell kept moving away. We were able to have a great productive morning. The house was sheeted and covered with tri-flex by Grace. It was ready for shingles, which were delivered as we left. We all went back to Joplin's First United Methodist Church where we were able to take showers before returning to Elmwood, Farmington, or Yates City. We all left in our separate vehicles, a drive of 7.5 hours, but while in Joplin we were an awesome team. We had a week filled with many positive accomplishments, and we left with Joplin still moving slowly forward. A photo history of each day.
Joplin Photos Tuesday July 31st 2012
Joplin Photos Thursday August 2_12
Joplin Photos Friday August 3_12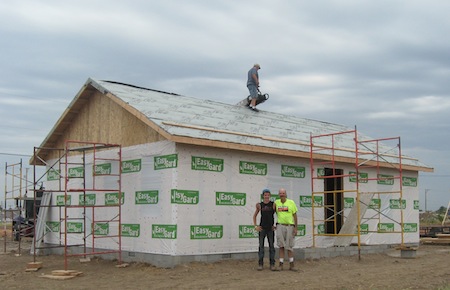 _______________
As we head into 100 degree plus heat, we will move some projects along. Thank you for all the community support. I am sharing some notes about our tasks to give an idea of what we will be doing.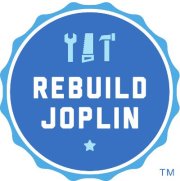 Joplin Mission Trip meeting at the United Methodist Church on Monday, July 23, 8:30 pm to go over final details for the trip.
This NPR report on Joplin today (May 7, 2012) New Lessons
The Elmwood Community is planning and raising money for a mission trip to Joplin, MO. An opportunity to give back to a tornado devastated city.
Events, meetings, and fund raisers:
Light the Fuse for Mission Possible
Starting at 6 PM on Sunday July 15th --- Raised $600
in Elmwood's Central Park
Charcoal Grilled Hamburgers, Hot Dogs, Kitchen Cooked Chips, Cookies, Iced Tea, Lemon Ade at no charge
Music by Closer to Free -- A short service to pray for and dedicate the Joplin Mission Trip
other music artists are invited but unconfirmed at this time
Donations Accepted for Rebuild Joplin
by Elmwood Churches Charity Fund
Sunday July 15th in Central Park
Light the Fuse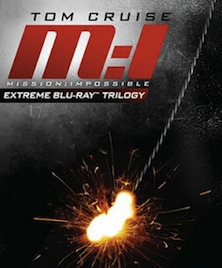 for the Mission Possible Joplin Trip
Come join us for a kick off service with food and music. Donations will allow the Elmwood Community to help the tornado devastated Joplin MO. More details will be posted as plans are finalized. Ahead of band concert starting around 6:30 PM. Tuesday, June 26, 2012 10:42 AM
Mission Possible Shirts are In
Support Joplin T Shirts for Sale
Color is Safety Green. Youth and Adult sizes available $15 -- size XXL $17 XXXL $18
Front: Mission Possible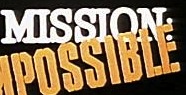 Back: Through HIM all things are possible!
Elmwood - Joplin July 29 - August 3, 2012 First Presbyterian Church, St Patrick's Catholic Church, United Methodist Church
Order yours by July 8th. Checks payable to St Patrick's Altar and Rosary. For info: Call Franke Keefer 742-7431or Dianne Burwell 742-3119
Can be ordered during the pork chop sale at the park on Saturday the 23rd.
Pork Chops on Saturday June 23
St Patrick Church will be selling pork chop sandwiches in Elmwood's Central Park starting at 11 AM to raise money for Joplin Mission Trip. An easy way to support our Community Mission Trip.
Fashions for Joplin Friday May 18th
A fashion show with local models wearing clothes featured by Every Little Thing. This is a fundraiser for the Joplin Mission trip. My wife Nancy, is denying carbs their proper role in her diet, hoping to be a more fit model or a model who still fits. Drop by Every Little Thing or Contact Mary Nell Simpson

$100 Donation from Smithshire United Methodist Church -- Closer to Free Event
Organizational Meeting Saturday April 28, 7 AM at Uptown Cafe
The opportunity to show Elmwood cares beyond our own community. Also, the chance for a very good breakfast, such twofer opportunities should not be overlooked.
Stamp-a-Stack and Scrap Fund Raiser for Joplin Saturday April 28, 9 AM to 3 PM

Georgia Stevens has organized this fund raiser to help the Joplin Mission in August. It will be held at the Elmwood UMC. A presentation of a mission trip to Joplin with slides of Joplin and that mission trip will occur at 9:30 AM. So you should come, otherwise you may be stamped, stacked, and scrapped. Food will also be available during this event. Just go from breakfast to lunch, or possibly second breakfast. ---- $500 raised for the trip GREAT!!!
Spaghetti Supper for Joplin
Spaghetti Supper Fundraiser for Joplin Mission Trip Saturday Starting at 4 PM --
Elmwood UMC info
March 17 Organizational Meeting
Pastor Gene Campbell and I have discussed the possibility of pulling together people from the Elmwood community -- including all the churches to send a work team possibly to Joplin Missouri this summer. There will be an initial inquiry meeting this Saturday, March 17, 9 am at the United Methodist Church in which we will look at options that may be available to us. Possible dates for a work trip might be July 29 - August 4, leaving on a Sunday afternoon and returning on a Friday afternoon. If the Joplin trip does not come through, we obviously have some other options we can pursue in Harrisburg, IL or in Indiana. I hope to have more information by Saturday of possible projects for us in Joplin this summer and/or possible projects in Harrisburg if it turns out to be a better fit. I hope you can come and give your input.
Mark Graham
United Methodist Church
(309)258-2258
See November Mission Trip to Joplin --- Hard Work and Great Rewards
June 5th, 2010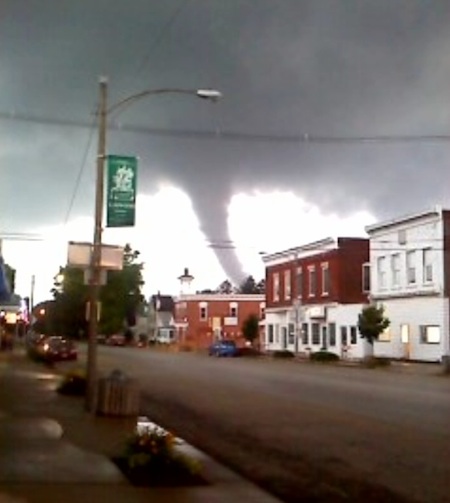 -------------