Joplin Mission Trip
Elmwood Community Mission Possible
July 31, 2012
Left motel at 5:30 to beat the heat. I didn't get lost today, so made me feel good. By early afternoon with work starting at 6AM everyone is worn down, but the BLT wraps were awesome. Also awesome were the naps most people grabbed before dinner.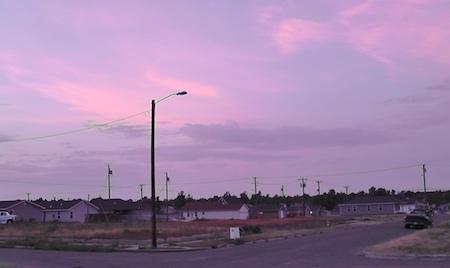 Day two, let's go early so Joplin work site at 6 AM, nice sky.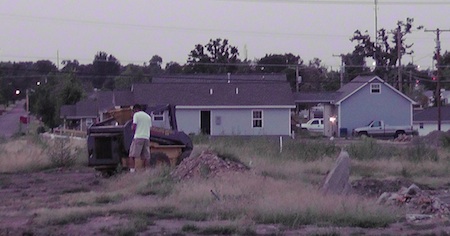 We were not alone in the beat the heat effort.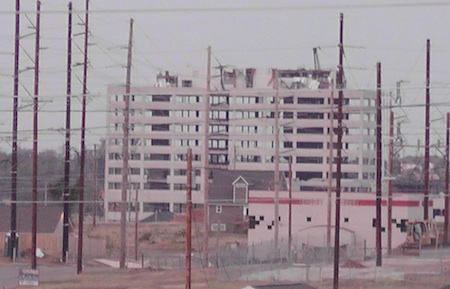 Hospital being razed. It was not imploded because Joplin has many mine shafts and it was feared it would collapse old abandoned shafts. Joplin was once a lead mining mecca.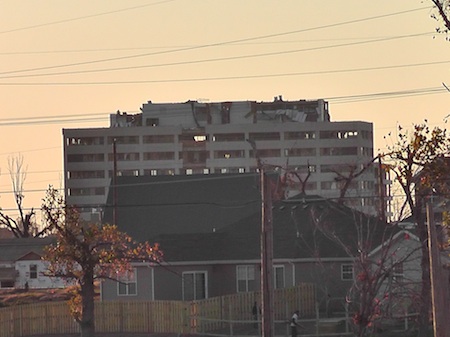 Building as it was last November.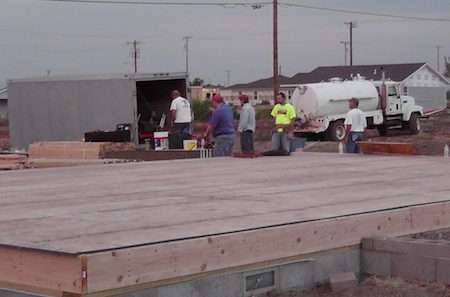 Unload work equipment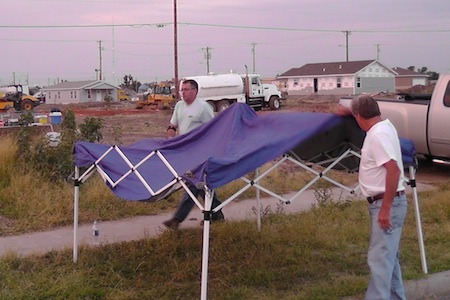 Getting started tents and water required equipment.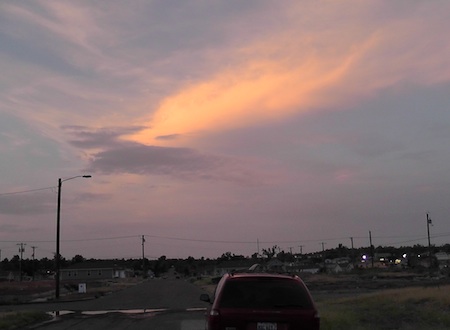 One more of the sky.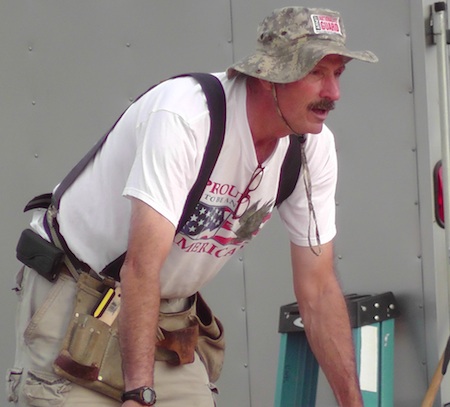 People making a difference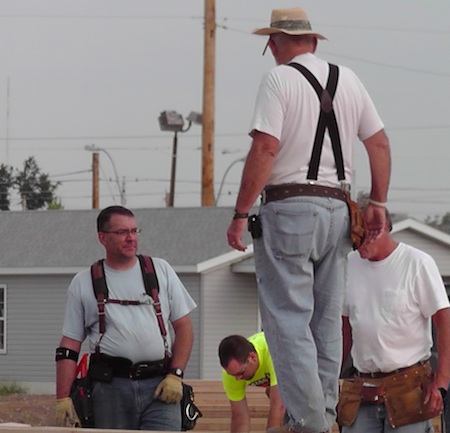 People making a difference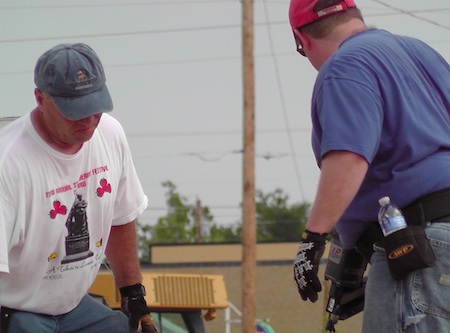 People making a difference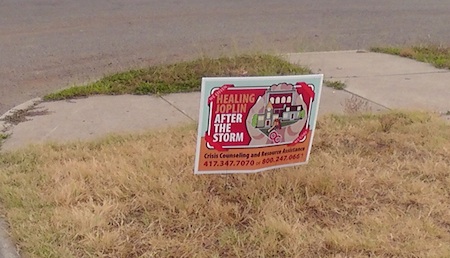 I was told, I could not be helped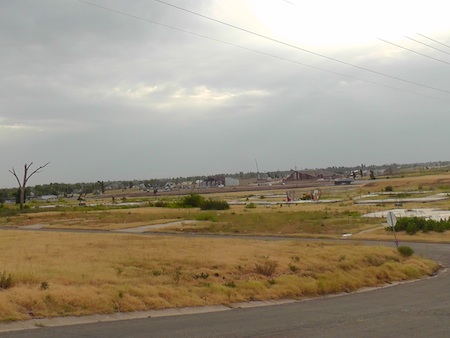 Area of the schools all cleared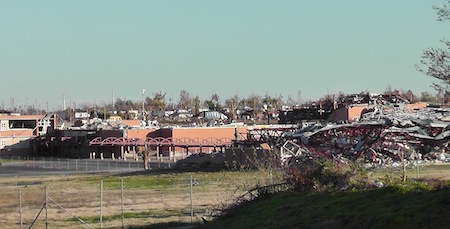 Last November debris all removed now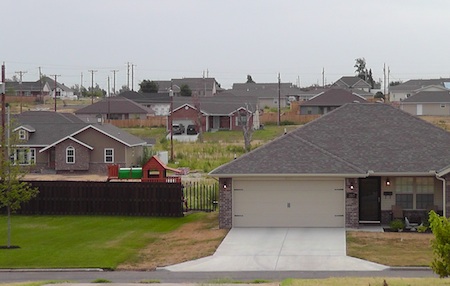 Many new homes in the area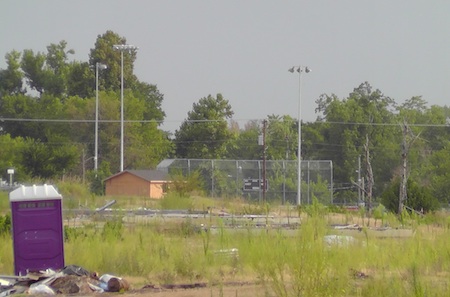 Only thing left standing at the high school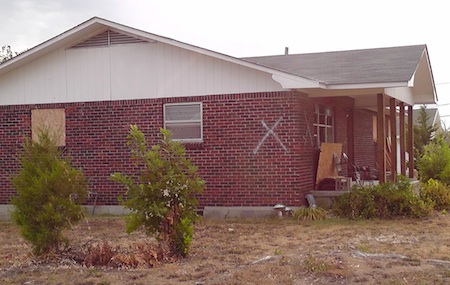 Some homes still in need of repair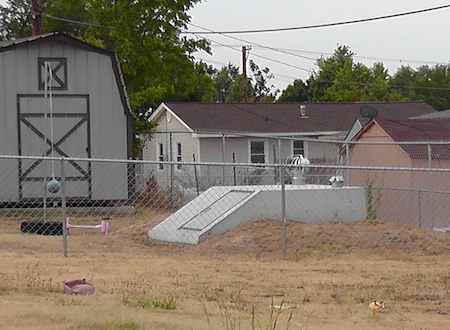 A tornado may happen again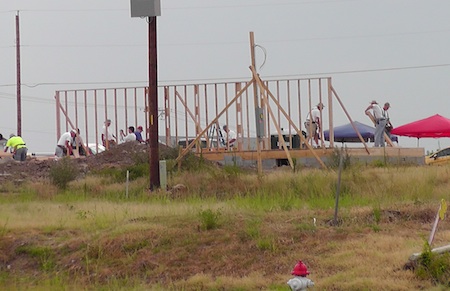 Getting stated on walls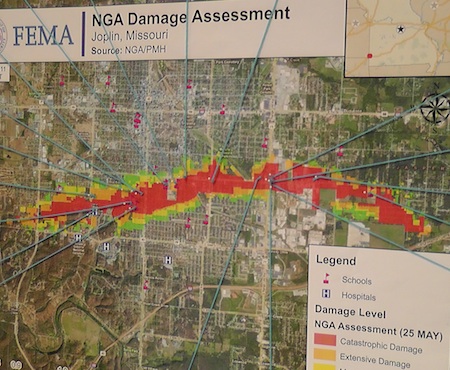 Path of damage red - catastrophic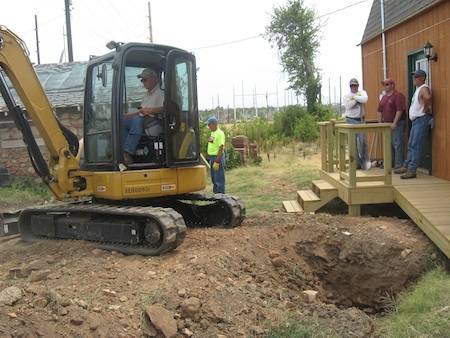 Several sites had water and sewer connected thanks to this crew.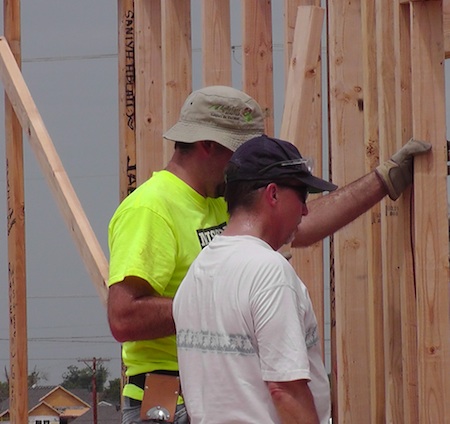 People making a difference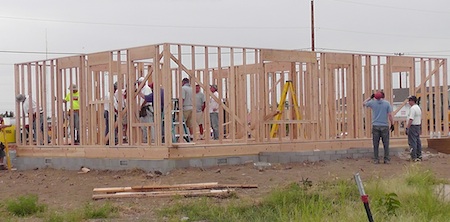 Closing in on the end of Day 2 -- rain today 10 spots in the dust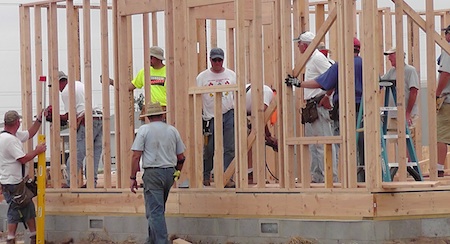 I have been assured that square and level are good things -- onto tomorrow