I relied on Facebook to help acquaint myself with those who didn't know me. I have preserved the daily posts. So Click Here
Shortcut: Farm to Tech Bio
Start at beginning in November Click Here
Even the recovery strategies written late into the evenings following the tornado are still untried. The coordination, cooperation, and unified dialog an untrodden path. Just keep planting seeds, someday there may be fruit. I am leaving these available to Elmwood to pick up on.
If voters focused on the future of Elmwood, instead of being concerned about appearing to reject the past, then maybe the election could have ended with a different result. I tried to lay out what I could do to increase economic activity in Elmwood, my abilities to build an effective outreach. The election was viewed as do I support my friend who is being challenged. Also, expecting many voters to be moved by ideas, words, and the use of modern Internet tools may have been a bridge too far for Elmwood at this time. Change is scary, people prefer to play it safe. If I had won, Elmwood would have seen four years with growth, increased economic revenues, lower costs per household, with all citizens being participants in their government, they would have liked the change. Steve Davis April 11, 2013
Election -- Tuesday, April 9th
Walked the entire City of Elmwood tried to hit every house. Vote tomorrow at Elmwood UMC west of Casey's 6 AM to 7 PM

Walked all of Elmwood this past week, willing to work everyday to make Elmwood work together in dialog.
First I want to thank everyone who has been a part of the government of the City of Elmwood for his or her contributions to our community. The people who contribute to making local government function are so important to people's lives, but rarely garner much interest and involvement by voters. Citizens certainly do not offer much support and positive involvement on a day-to-day basis. The current city government has had to navigate some rough waters and everyone should be grateful for their efforts.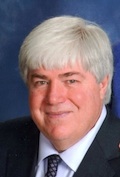 Township Assessor and Mayor of Elmwood?
The assessor position requires classroom certification. I am the only one in Elmwood Township who has this certification. The Township Assessor receives $4800 per year in compensation. It requires a lot a time on a few days and none in some months. The role is mostly one of being an advocate for the citizens of Elmwood. The work of the assessor is done in coordination with Peoria County. The assessor's work is overseen by the Supervisor of Assessments and the Board of Review, as well as the State of Illinois. The mayor's position is with the City of Elmwood a separate unit of government. The only connection with the City of Elmwood in my past four years has been as an advocate. I have explained procedures, prepared a detailed spreadsheet for use after the tornado with the downtown properties. There are many people in the state who serve roles in township and city or village governments. Chillicothe has the same person fulfilling the role of city clerk and township clerk, both elected positions. I do not know what the compensation is for being mayor of Elmwood. I have never inquired. I consulted Illinois statutes on the Attorney General's web site, then decided to allow the nomination to the Elmwood Township position in which I currently serve. If you have other questions steve@elmwoodil.org
------
The bio posts have begun on the Steve Davis for Mayor Facebook page. After reading them you may conclude my photo as off-putting as it is, is still remarkable considering the wear and tear on the model.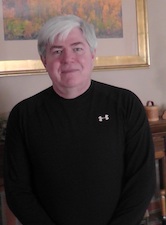 March 30, 2013 on way to gym a new fitness habit
I have outlined priorities of my reasons to be mayor. I will be handing this out to as many Elmwood residents, as I can make connections.
PDF Elmwood's Future Priorities
Request Absentee Ballot a paper ballot will be mailed to you
Peoria County Clerk Absentee Ballot Information
Weekly Post
Questionnaire to candidates for Mayor of Elmwood. Here is the PDF of my Response
Tri-County News
Requested a statement of my essential reasons to be the Mayor of Elmwood. Here is the PDF of my Response
Follow the Daily Posts
on the Steve Davis for Mayor Facebook Page
Like, Share, Comment
--------
Elmwood Economics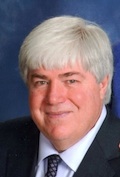 Message to Elmwood Businesses
I am running to be mayor in order to: keep us moving forward, to be a part of the decision making mix, to help overcome the obstacles, and to be a great ambassador for Elmwood. I believe I have the time, skills, and personality to make me the best person to serve as mayor for the next four years.  I will attempt to talk, contact, and interact with all the people of Elmwood. I know working together our community will make great strides. Achieving results in making Elmwood a better community will be our goal. I am going to propose a series of suggestions - suggestions to be debated, thought about, shaped into solutions, or put aside for another time.
Goal # 1: Bringing People to Town when Businesses are Open
Goal # 2: Keeping Our Businesses and Attractions Prominent
Goal # 3: Increasing Local Dollars Going to Local Businesses
As mayor these are the type of efforts I would help our citizens coordinate into actions. I will encourage all our citizens to participate. I want you to contact me, my email is steve@elmwoodil.org . I am eager to listen to you and interact in ways to make Elmwood's future even better. We have tremendous potential when we work together.
Monday, February 4, 2013 8:13 AM
Time to Step Forward Together

Elmwood has many avenues to work together, come participate.
Do you have goals for a New Year?

Yes my goal is to try to get more fit and my son Alex would be a good role model, I have come a long ways in six months, so I try to keep my eye on next June. Whatever your goals are I hope one of them will be to become more involved in making Elmwood a better community.
Here are three suggestions
Participate in the Elmwood Community Project underway in coordinated by U of I Extension Link to Page
Be a part of the Elmwood Fall Festival Link to Facebook Page
Attend the Elmwood Business Development Association meeting on Wednesday, January 16th at the Morrison and Mary Wiley Library at 6:30 pm
Elmwood has many more Mom's Squad, local churches, Elmwood Community Foundation, Elmwood Historical Society, Strawberry Festival, The Outdoor Show, so just email I will put you in touch. Steve's Email
One More:
Support my campaign Like my Facebook Page Steve Davis for Mayor -- Talk to me about your concerns and goals for Elmwood, Invite me to your meetings, Put April 9th on your calendar (Election Day)
-------
Steve Davis
Candidate for Mayor of Elmwood

Steve Davis with Mac laptop
Announcement Letter PDF ----- PDF of Front
I am running for mayor because Elmwood needs a person who can turn a part-time job into a full-time ambassadorship for Elmwood. A mayor needs to be in continual dialog with the citizens of Elmwood and the greater Elmwood community. A mayor needs to unite all our resources so that Elmwood is able to maximize its outreach. Elmwood has a lot to offer, and we need to be noticed by the world outside of Elmwood. Our City provides services most efficiently when we operate in dialog with each other.
The number one priority over the next four years is to strengthen and grow our economic climate in Elmwood. City government has maintained many good things for our citizens that make Elmwood a very livable community. The first priority must be to make sure that what is working well continues to work well. After that, it is all about growth. Elmwood needs a little growth to continue as a viable community. A viable community has vigorous and growing schools, stable businesses, and a strong housing market. My background working with local government, my studies of political science and history, along with my work experiences all enrich my perspective on how to develop a vision of growth in Elmwood.
Elmwood has always been a community strong with volunteers. Coordinating these efforts can make them more effective. A current example is the Joplin Mission Trip. The community has come together to go to Joplin MO to help after their devastating tornado. It may have started when Mark Graham and I accompanied the Fairview Center UMC last November, but quickly people from several of our Elmwood churches have joined to make July 29th to August 3rd a community wide effort. Joplin Trip Photos It is one small example of the potential when efforts are coordinated and we all work together. A mayor should make sure everyone can contribute, no one feels their efforts were wasted, and the community is on one team building a better Elmwood.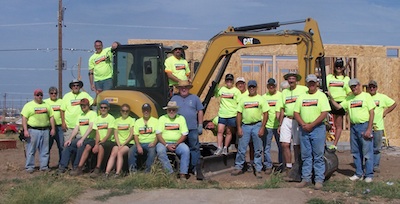 I accompanied a mission trip to Joplin Mo in August 2012, Elmwood Community a great team.
My family and I have lived in Elmwood since January 1, 1998. I am married to Nancy Davis, we will celebrate our 30th wedding anniversary next April. (God willing and the creek don't rise.) We have two sons, Erik who was in 6th grade, and Alex who was in 3rd grade when we moved to Elmwood. They are both Elmwood graduates. Erik graduated from Monmouth College and Alex from Knox College. They currently live in Roseville, both working for West Central HS. Nancy works for Mosaic, she has a home office and travels frequently. Elmwood's convenient location to the Peoria Airport and Amtrak are very important to her. My mother-in-law, Winifred Horney, now lives in the house next to ours, she moved to Elmwood in 2005. You may know me from some of the many activities I have participated in since living here. I am currently the Elmwood Township Assessor.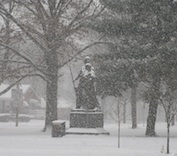 I grew up in Smithshire on a family farm. The Methodist church, the only church in Smithshire, was very much a part of my life. (Photos on the lower part of the sidebar are of places around Smithshire.) I went to school in Roseville, then graduated from Western Illinois University in 1975. I came back to our family farm, was elected multi-Township assessor in 1980, served Point Pleasant, Swan, and Ellison Townships until 1992. I was a member of the Warren County Board of Review from 1996 to 1998. I wrote a farm software program in 1989, and quit farming in 1993. The farm program I developed worked in the Macintosh OS and Windows, it was the first agricultural software program developed for Windows. After moving to Elmwood I have served as the Rosefield Township Assessor, Farmers State Bank computer consultant, owner of Elmnet. I have been the Elmwood Township Assessor since 2010. I invest many hours doing elmwoodil.org, trying to tell Elmwood's story to the world. I started elmwoodil.org in 2009, something of a sequel to the community information I published on the Elmnet site and Farmers State Bank site. It was also at that time that I created the Facebook page A Better Elmwood as a way to better connect us. A Twitter account @Elmwoodilorg is also available and on a new Rebel Mouse page, all ways to help communication and increase our connections.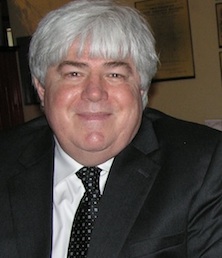 I am active in the Elmwood UMC, currently serving as lay delegate to annual conference, the Illinois Great Rivers Conference. I sing with our church's contemporary group called Closer to Free. I left a couple of embedded you tube clips on the page, if you are interested. I have sung in the Elmwood Community Chorus, the Ecumenical Singers of Monmouth, and somewhat surprisingly I have had small roles in two Elmwood High School plays. I was never in a high school play in Roseville. I have helped at Elmwood school events, Elmwood festivals, and other community activities.
I have always thought of myself as a rather social person. I prefer being left to my own life, with family, but I like meeting people. I try to find a conversation for every person I meet. I can talk farm with farmers, sports with jocks, religion with the faithful, tech with the geeks, and there is always weather. I consciously think of what I know about a person I meet, so that I might initiate a friendly conversation. I want to entertain them if we are waiting, make them feel at ease if I am to introduce them, or just learn a little about their lives from the happenstance of our lives intersecting.
My ability to reach out to people combined with my experiences will allow me to do a good job as the mayor of Elmwood. I want to maximize the connections our information age allows us to use. As a small community we should be a completely open democracy, working as one to improve our lives. We need a new vision for economic growth, and I believe no one else in Elmwood would do a better job as mayor for the next four years. This is why I've decided to seek this office and dedicate this stage in my life to making Elmwood a dynamic growing small town., a modern Mayberry of the prairie.
Steve Davis | Create Your Badge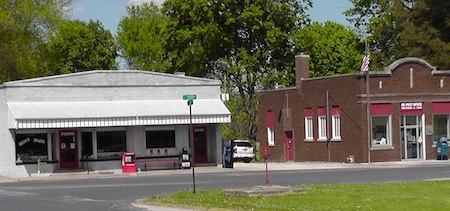 Downtown Smitshire
Video from Smithsire UMC
Heart of Worship
Closer to Free: Mark Graham, Tom Tracy, Russ Clark, Steve Johnson, Leann Lovingood, Lois Hill, Becky Caulkins, and Steve Davis
Flood
Video from Elmwood UMC
White As Snow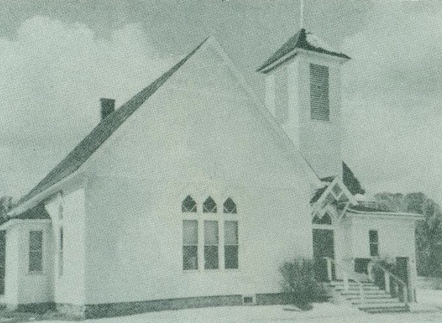 1950's Look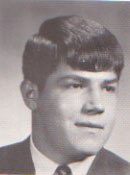 My 1969 Roseville Yearbook Look