Full and By - Sailing Large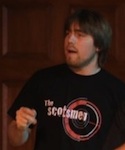 Were you on pitch? Did you match me?
Charting Life's Course in Scattered Words

Paris, France --- City of Light
The familiar landscape of Illinois passes by at a stately pace. The flat fields, humid air, wind turbines stretching to the sky. The drive is mundane- just like all the other trips to Chicago. I feel like this trip won't become reality until we touch down at Charles DeGaulle Airport. T-minus 10 hours to the City of Lights.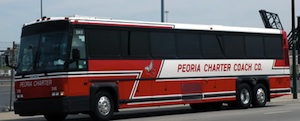 We had an uneventful stay at the airport. The in flight meal was fair, better than stereotypes of airplane food suggests. Alcohol was free, regardless of class, but was not plentiful. I had a small glass of champaign before dinner. Fizzy and fruity with strong hints of citrus. With dinner a run of the mill merlot. Rather dull. Sleep seems doubtful at this time as we are rather cramped.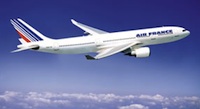 After a sleepless night we touch down at Charles de Gaulle Airport outside of Paris. On our descent I am struck by the irregularly shaped fields of wheat, small vineyards and gently sloping hills pervading the landscape. One could easily picture our plane landing in Iowa instead of Paris. This illusion is short lived as we bank around on our final approach Paris rises into view and all at once the landscape is transformed from the rural agrarian, so familiar to native Illinites, to a sprawling metropolis. Of course from the air the City of Lights appears no different than the Windy City. We deplane and pass through customs without incident. While waiting for our luggage I observe the austere, modern architecture of the terminal. Very chic and modern, exactly what one would expect in France. We trek across a large swath of the airport to get to our bus, and along the way I note how the architecture changes. As we pass through the airport it is clear that with each addition a new architectural style was chosen without regard for how it fit with what came before or what would come later. This created the impression of a Frankensteinian amalgamation ranging from modern, white, and spotless to stately, old fashioned, richly stained wood paneling.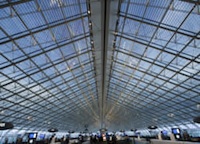 The first impression I get of the French was contrary to what I had heard. My stereotype of the French was a slow paced society. People who take their time and savor life, but this was no where to be seen in the people at the airport. Of course this may be expecting too much of even the most sedate people. Very few people can be expected to relax when worrying about delayed flights. However this was nothing compared to the traffic. The French drivers appear to follow no laws, no rules of the road. Cars zig-zag through traffic and change lanes without the slightest warning making even riding in the bus a stressful prospect.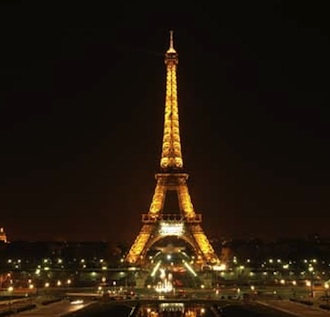 Elmwood French Club trip starts in Paris staying near Eiffel Tower
July 12, 2011
Just got done with my first day en Français. We deplaned, then had an hour bus ride to the hotel. It was sprinkling, cloudy, and cool all day -think Seattle weather. We ate at a sidewalk café on the Champ de Lyssé, one of the major causeways leading from the Arc de Triumph through the city. It's like Water Tower Place in Chicago. Lots of people buying overpriced goods. Then we crashed at the hotel for a couple hours. I hadn't slept since Elmwood so it was very welcome. At six pm Paris time we all went to a restaurant and ate a delicious meal.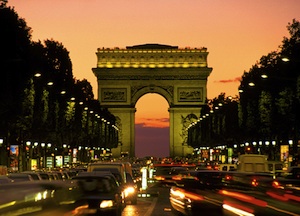 Champs-Élysées looking towards Arc de Triomphe

Had to try the wine since I am of age. (Just trying to look cool, added by The Steve) It was a good table wine tasted like a Pinot Noir, but more full bodied. Finally a smaller group of us headed to the Eiffel Tower, a mere 2 blocks, and strolled along the Seine. We ended up back at the hotel and watched the Eiffel tower shimmer or sparkle which it does for 5 minutes every hour on the hour after sunset.
---- Latest Update -- July 16
So yesterday we went to the tip of the Eiffel Tower and the view was really breathtaking. It was a perfectly clear day, then we took a boat tour. I ate lunch; I got a steak and fries (a classic French meal). We ate outside. There are very few bugs in France, but we were getting dive bombed by bees the whole time. We devised a trap for them. We would lure them into an empty coke bottle, then they couldn't fly out. Afterwards we had our free day. It was intimidating, but I actually think I can, now navigate Paris on my own.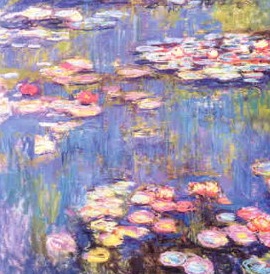 First we went to a museum known as L'Orangerie. It was full of impressionist paintings like Water Lilies by Monet. The art was very nice to see. Made me wish I understood art a little. Then we walked through the Touellerie gardens. Split off to go see Napoleon's tomb. It was amazing. It is housed in a huge temple and the casket itself is over 2 stories tall.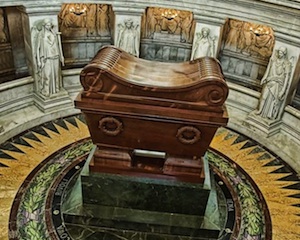 We walked back to the hotel. I took a shower and was in the lobby to meet for dinner in 10 min. We went to the Latin Quarter which is the section of the city where traditionally the students of the Sarbonne lived. We went to a Morrocan restaurant and had couscous. The meal consisted of couscous with a vegetable soup poured over it, your choice of meat over that. It came all separate and you mixed it yourself, kinda like fajitas. I also had an Algerian wine that was good, sweet and smooth. It was a blend of mostly syrah tempered with cab and merlot. The meal was maybe the best I have had in France. It was certainly the most enjoyable as everyone loved the food and the camaraderie of our group.
Today we loaded up on a high speed train and are in Nimes, nEEmz, where blue jeans were invented. Think denims, du Nimes, of Nimes. There are many remnants of Roman influence here. I saw a Coliseum, a temple, and a gigantic, beautiful aqueduct rumored to be the best preserved of the entire world.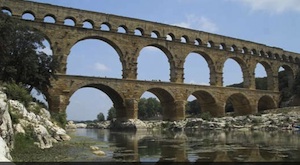 We are staying in this really cool hotel that is straight out of the 1930s. We gave skeleton keys for room keys, the rooms are tiny but sumptuously decorated, and there are bidets in the bathrooms. Haven't figured out how that works.
ED --- More to come.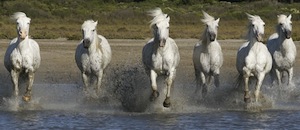 Tour included a ride on the Horses of Camargue, at a slower pace I suspect.
Group spent a rainy day in Monaco. Monaco is a city state (Princess Grace, Casino Royale, Grand Prix) will be home Thursday. French trip has been good: weatherwise, few incidents, a lot of fun. --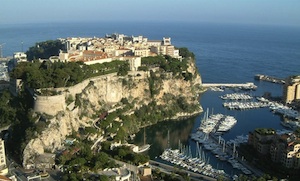 Bus arrived back in Peoria at 5:15 PM July 21, 2011
Erik Reflections to Follow
Steve Note: Paris is a seven hour difference from Elmwood. 4 PM in Elmwood is 11 PM in Paris. If you are fascinated by early Americans in Paris, you will enjoy this new book by David McCullough.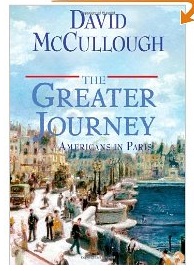 Amazing 19th Century Americans have life changing experiences in Paris.