Closer to Free in Smithshire
An Evening of Music and Memories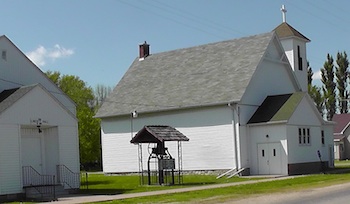 Liberty Hall and Smithshire United Methodist Church in Smithshire IL
I grew up in Smithshire, the Methodist church, the only church in Smithshire, was very much a part of my life. Coming back with the Christian band I sing with was very special, the band gave me a great gift. We could have just sung songs for the Friday night fellowship, but I had a few stories to share. I have recorded most of them. On the page are a few you tube embeds of the songs recorded that evening. Hope you enjoy this page. Everyone enjoyed the time in Smithshire.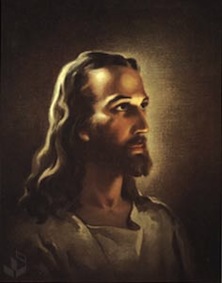 Opening Story Click Title to Hear

--- Text PDF

The One True Image of Christ is on the South Wall of Smithshire United Methodist Church

Heart of Worship

We played without mics or mixer board, the high ceiling, hard surfaces, and intimate sanctuary make Smithshire United Methodist a great acoustic space. I think I told the band it was the perfect acoustic space. Kirkwood and Smithshire have been a dual parish since 1968. Many Kirkwood people came down to make for a wonderful gathering on March 30th. We first met at Dew's Cafe for the Friday Night Buffet. I only had time for cake, but it is obvious missing a few meals would not do me, any harm.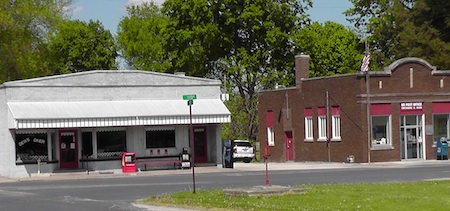 Western Illinois sometimes known as Forgottonia was in a dry period when we were in Smithshire. So we thought performing Flood would be OK.
Flood
Heaven's Welcome ----- Text PDF
Lois Hill and Russ Clark wrote this song entitled Alright.
Alright
We didn't record this at Smithshire, it was done in Elmwood. The clip will give you an idea of how it goes.
White As Snow
We often end with I Will Never Be. Erik said he felt left out recording songs on video, so he sat down and joined in after the first few songs. You will have to take my word it went well. Closer to Free: keyboards Mark Graham, guitar Russ Clark, bass Tom Tracy, vocals Leann Lovingood, Becky Caulkins, Lois Hill, and Steve Davis, drummer Steve Johnson (unable to attend)
Songs Performed
Mighty to Save -- Rueben Morgan, Ben Fielding
Show you Love -- Jars of Clay
If We Are the Body -- Casting Crowns, Mark Hall
Alright -- Lois Hill Russ Clark
Until the Whole World Hears -- Casting Crowns, Bernie Hermes
Flood --- Jars of Clay
Heart of Worship -- Matt Redman
Hungry (Falling on my knees) -- Kathryn Scott
White As Snow -- traditional
Surrender -- traditional
Amazing Grace the Chains are Gone -- Chris Tomlin
Lead Me --- Sanctus Real, Hammitt, Ingram, Rohman
Give Me Jesus --- Traditional Spiritual
It is Well with My Soul -- Horatio Spafford, Phillip Bliss
I Will Never Be -- Geoff Bullock