October 2010 Photos Fall Colors sneaking out.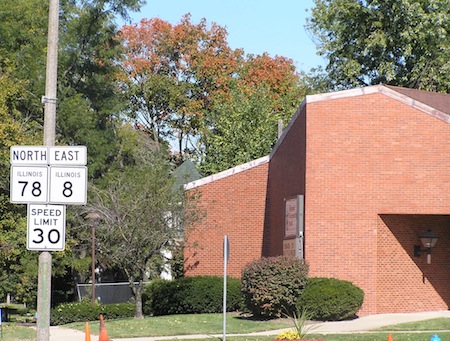 Fall Color sneaking out in October
Elmwood peeking back to normal -- new bricks on old office.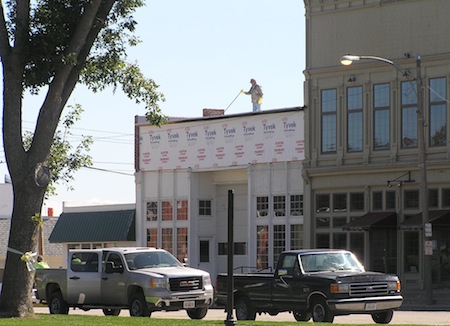 Tyvek --- Erik saw it everywhere on new construction and thought it would be a good stoock around 1998, but you can't just buy Tyvek stock.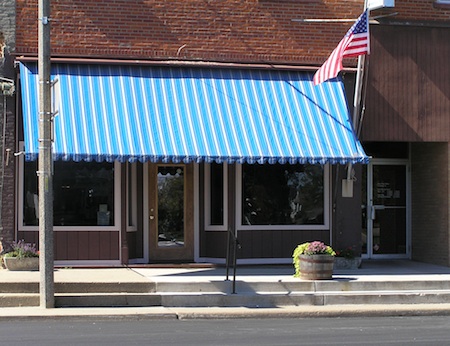 J and G Cafe new awning in place.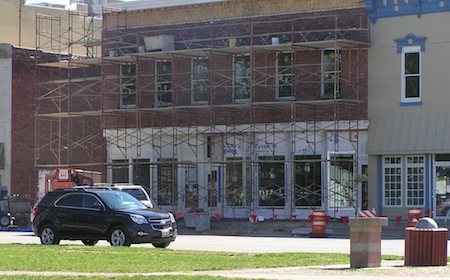 I had almost gotten used to the tarps.
A windy cool Saturday for Peanut Day. 4 H also sold pork chops in the park.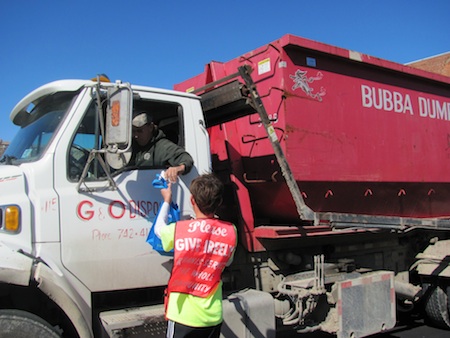 Everyone pitching in makes for a fun day.
Others Photos I have taken in September around Elmwood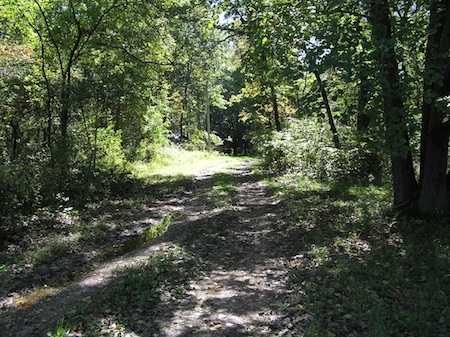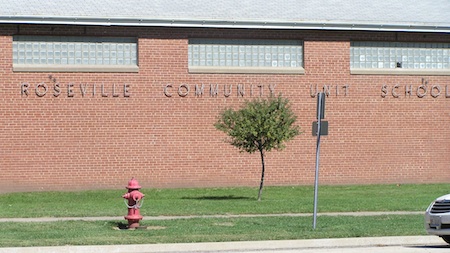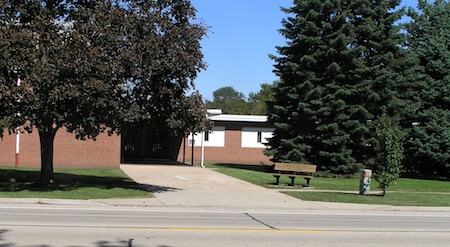 Roseville Grade School currently closed.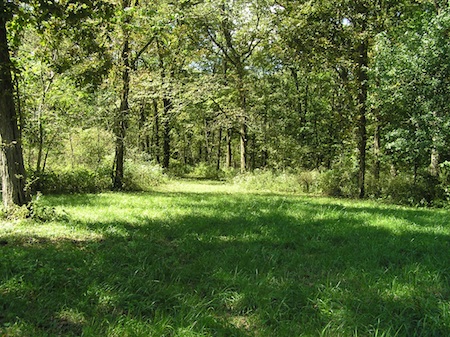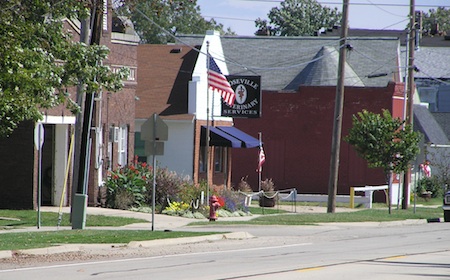 Roseville Village Hall, Vet. Clinic, and Library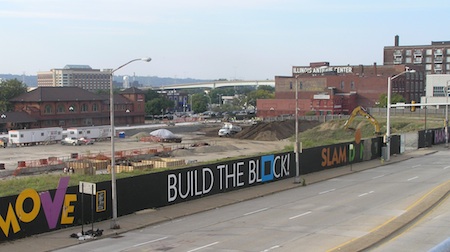 Peoria Development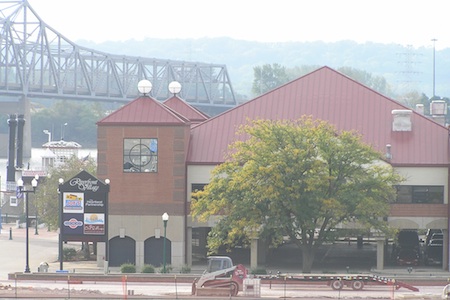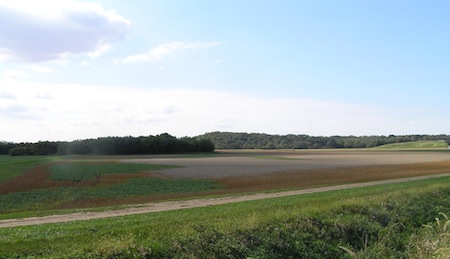 Three seasons, one field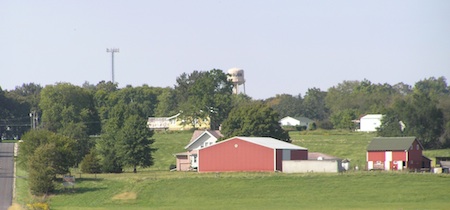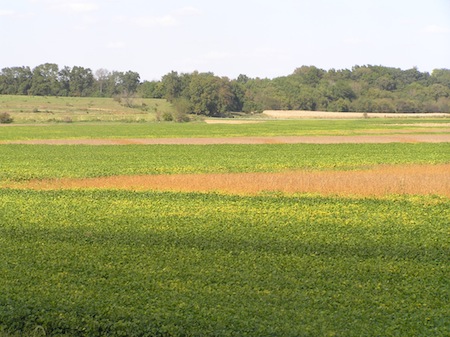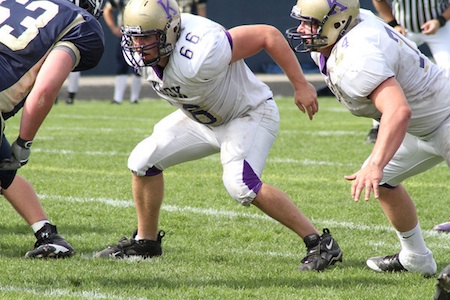 Alex in Knox Beloit Game Jordan Willits from Aledo other Knox Player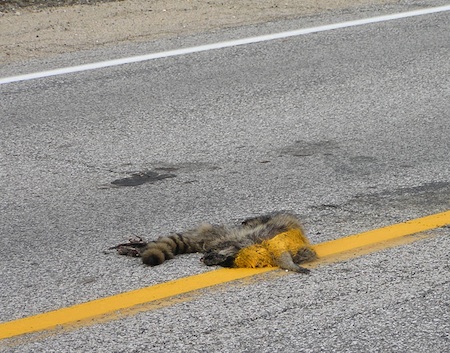 The lesson don't expect some one else to do what is needed, or maybe you think a little fresh paint fixes everything.