Mark Graham
Man with a Mission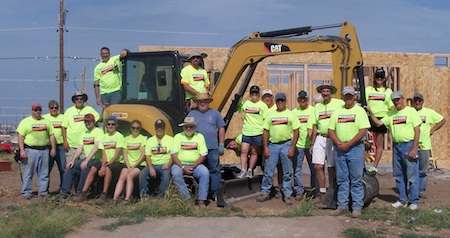 Joplin Mission Team an All Elmwood Effort
Mark Graham grew up in Carbondale IL. His father was a member of the faculty at Southern Illinois University. Mark's mother and father were active in the United Methodist Church, so active they became missionaries in Nepal, a place of high mountains. Mark got to travel to this strange and distant land when he was a boy. Nepal's people, culture, and life style are very different from Southern Illinois. Maybe this helped him become such a part of Elmwood. He has integrated into our many cultures.
In Elmwood Mark has helped us embark on many treks. Treks requiring dedication and perseverance. We do lack the high mountains awaiting in a literal sense, still our Elmwood climbs have been true tests. Our figurative mountains require preparation, effort, and commitment. Mark did inspire Elmwood to tackle a few figurative mountains, banding us together in love and faith.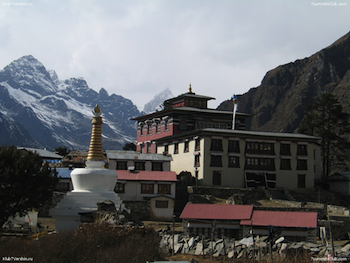 Image from Nepal more known for mountain climbing than any other country.
Mark has brought his team building leadership to Elmwood for eight years, but is moving on to Geneseo Grace where he and his wife Melva England will get to continue their life ministry working together with one congregation. Mark has led a vibrant congregation to build an education wing onto the church building. Helped the community of Elmwood come together in many ways. Mark continues to challenge the members of his congregation to look critically at there own faith, lives, and actions. Never pushy or condescending, but in quiet leadership asking are you living up to your beliefs?
Music is an essential part of Mark's life. His leadership style has again nurtured the talents of many others to share and improve their own gifts. No soloist can be a choir, Mark has helped bring about unique harmonies in the life of Elmwood. Many people have contributed to music ministry during Mark's time as a pastor of the United Methodist church. The group I sing with calls itself Closer to Free. We have appeared at Elmwood Strawberry Festival, Elmwood Fall Festival, in Central Park for special occasions, and Yates City Harvest Home Festival, I have jested we have played in venues as far away as Yates City. Last year we went to the Shire (Smithshire) and Galesburg, so I must revise my jest. Our group will perform at the Smithshire United Methodist Church on May 3, 2013. Surprisingly they invited us back. I suppose I can no longer jest about the 2 mile trip to Yates City. A trip to the Shire does deserve some documentation, maybe a book called There and Back Again.
Mark and Melva have given much to Elmwood. We will miss them, but everyone knows Elmwood was improved by their gifts. Many places have been made a little better by this pastoring couple. The Elmwood community will always be grateful when the Illinois Great Rivers Conference assigned Elmwood to their hearts, minds, and deeds, they are United Methodists.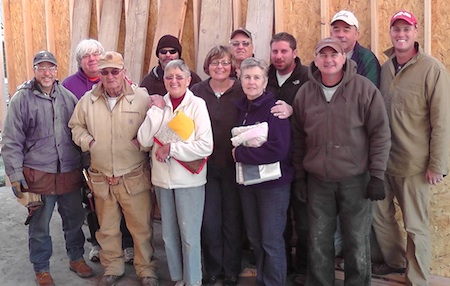 Mark Graham with Joplin Mission team from Fairview Center United Methodist, Monmouth IL. Precursor trip to the Elmwood Community Joplin trip.
Western Illinois is sometimes known as Forgottonia. Closer to Free performing Flood in Smithshire. Forgottonia.org
Flood
We played without mics
Heart of Worship
Lois Hill and Russ Clark wrote this song entitled Alright.
Alright
One our group has done often is the old traditional hymn White As Snow. Done at worship in Elmwood United Methodist Church. The clip will give you an idea of how it goes.
White As Snow