WTVP Ch 47 At Issue

on school funding
Elmwood Superintendent will be a panel member
Hello everyone,
I wanted to let you know that yesterday (Tuesday), I had the opportunity to be part of a panel discussing school finance on WTVP for H. Wayne Wilson's show called "At Issue". It will air tomorrow (Thursday) at 8:30pm and Sunday at 4:30pm if you are interested. The panel was Dr. Brookhart (Peoria County Supt.), Dr. Sam Light (Illini Bluffs), and Ann Chandler (supt. of DePue), and myself. I felt the discussion got off track to a degree, but important nonetheless in getting the word out there about our fiscal situation. I had every intention of promoting our employee's willingness to take a wage freeze, but I could not work it into my answers to questions that were posed. I did mention it during the preparation time in the "green room." Anyway, feel free to view the program when it airs. Dr. Alvey

--
Dr.Roger Alvey
Superintendent
Elmwood CUSD #322
ralvey@elmwood322.com
(309) 742-8464 office
(309) 742-8812 fax
Local Casey's donated over 400 Easter Bunnies
for neonatal unit at Children's Hospital in Peoria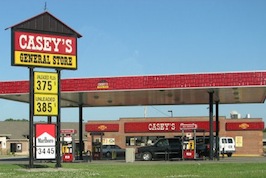 Read Peoria Journal Star Article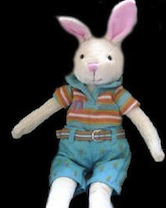 -----------
US Celluar has announced ten of the ten schools.
Here are the winners:
Seymour High School - Seymour, TN
St. Liborius School - Crete Campus - Crete, IL
Central Lutheran School - Newhall, IA
Robert Lince Elementary School - Selah, WA
Kalmiopsis Elementary School - Brookings, OR
Wayne Country Day School - Goldsboro, N.C.
B.F. Grady Elementary School - Albertson, N.C.
St. Francis Xavier School - Jefferson City, MO
A.H. Roberts Elementary School - Livingston, TN
Louis Nettelhorst Elementary School - Chicago, IL
We now know Elmwood is not a winner.
------------
Attendance exceeded 5000 over the two days.
First Day big crowds come out Sunday to participate in this wonderful event.
Help Promote Show
True outdoor show returns to the Peoria area

Elmwood All Outdoors Show
March 6-7 in Elmwood IL 61529
ELMWOOD – An Easy Drive from Illinois, Iowa, or Indiana
Hunters and anglers will be happy to learn a true outdoors show is returning to the Peoria-Canton-Galesburg area on March 6-7. The focus of the Elmwood AllOutdoors Show is fishing, hunting and the great outdoors. This new event will be held in Elmwood High School on Saturday, March 6 (9 a.m. to 5 p.m.) and Sunday, March 7 (9 a.m. to 4 p.m.). Admission is $5 for adults and free for youngsters 13 and under. Parking is free. Food and drink will be sold.
More than 90 booths are expected and will feature a wide variety of outdoors-related products and services. Visit www.elmwoodalloutdoors.com to see an updated list of vendors. In addition to those fine vendors, other highlights of the show include: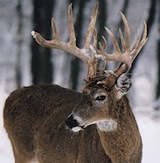 A Big Buck Contest. For $10 hunters get two show passes and can have their trophy bucks measured by certified Boone and Crockett Club and Pope and Young Club measurers. Deer will be displayed and five top entries will win plaques. There will also be a random drawing for prizes among all who enter deer. So you don't need the biggest buck to go home a winner.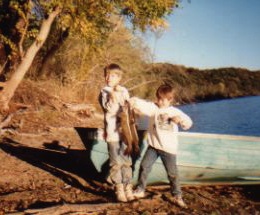 A fishing pond for youngsters, courtesy of Herman Brothers Pond Management and the Elmwood Community Foundation. For $3 kids get 5 minutes of fun fishing for trout, giant blue catfish sunfish and other species. If you catch a trout we will clean and vacuum pack the fish so you can take it home for dinner for an additional $2. Prizes will also be awarded for top catches.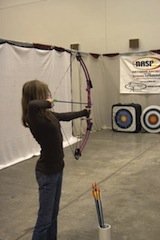 An archery range for youngsters courtesy of the Illinois Bowfishers.
Seminars:
Frank Hyla of the Time on the Water TV show
Bass Angler Terry Brown of Wired2Fish.Com
Crappie Guides Todd Gessner and Steve Welch
Turkey Hunter Jerry Nicholson
Trophy Deer Hunter Marc Anthony
DNR Fsheries Biologists Wayne Herndon, Rob Hilsabeck and Ken Russell
Strip-mine Bass Experts Ron Boyer and Larry Dozard
Catfish Guide Matt Jones
Food-plot Expert Phil DeJarnatt

A raffle for a unique $2,400 Twin Troller two-man fishing boat, plus many other items. Door prizes will also be awarded throughout the show.
Show sponsors are Farmers State Bank, Country Financial, Elmwood Insurance Agency, Inc., Brimfield Area Men's Club, Camille's of Canton, Farm Care Realty, Hoss's Hawg Bait, Herman Brothers Pond Management, the Elmwood Community Foundation, Peoria Disposal Co., PrairieStateOutdoors.com, Time on the Water Outdoors and Larry's Fishing Hole.
All proceeds benefit the athletic programs and the students of Elmwood High School. For more information about the show visit www.elmwoodalloutdoors.com
Jeff Lampe-e-mail OR call Jeff Lampe at (309) 231-6040