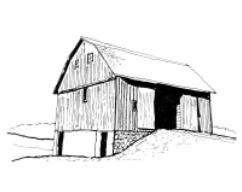 A great group of people came to together to save and restore the historic Phelps Barn one mile south of current day Elmwood.
It is the site of the start of the community of Elmwood, a stop on the underground railroad, and a link to the pioneer past of Illinois. The cross a signal for fugitives traveling the underground railroad is now lighted. Drive by and check it out, also all my photos were before or during the restoration. If you have a good digital photo of the barn get it to me, and I will use it as I update phelps barn web site. Life got too hectic to do much with it after 2003.
I have links to a couple of pages with information about the barn listed below.
Elmwood In Touch
A new project to make Elmwood a better place to live, work, visit, or just be in touch.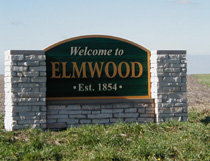 I want to bring the whole community together starting with a community web site. It will require an ongoing effort with many partners.
You can join the facebook group
Send me an email with your thoughts
Questions or comments please email "The Steve"

The Illinois Observer