----
Sunday August 30th moving the church into the community.
Starting at but not staying in the UMC Church anyone can join in this community project.
The UMC of Elmwood is sponsoring a community outreach day, but everyone is welcome to participate.
Projects include West Park spruce up. Roadside clean up, car wash, reaching out to the community in a practical way, and other planned events will all occur on Sunday August 30th. Call the church, contact Mark Graham, or Georgia Stevens if you want to join in.
A role for everyone to make this Sunday meaningful in a new way. A lot of fun working with others and meeting new people.
Do Not Go To Church
Be the Church
August 30th --- Faith in Action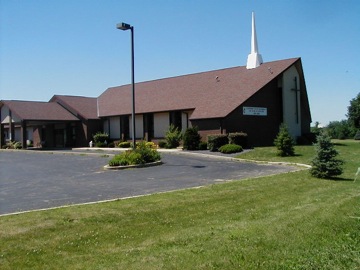 Open hearts, Open minds, Open doors
Catch the Spirit

Pastor: Mark Graham
821 West Main St
PO Box 477
Elmwood, IL 61529

Phone: 309-742-7221

Kick Off Worship: 9:00 AM
1 PM Cook Out
Hot Dogs and Burgers Provided
1: 45 PM Closing Celebration
The Illinois Observer
A New Concept in Community
Information, Advice, and Fun
An initiative of Elmnwoodil.org